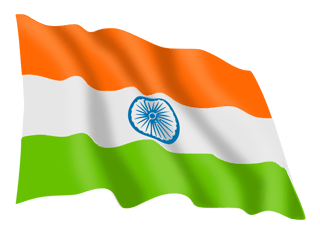 India is the fastest growing economy in the world. Last year, it rocketed past China with a growth rate of 7.5 percent, buoyed by the rising wages, lower-skilled labor shortages and shipping costs associated with doing business in China.
As India's economic clout increases, it's imperative that it be on the radar for any global software publisher looking to combat piracy and recover revenue lost to it. In 2013, India ranked third in the world in terms of highest commercial value of pirated PC software, behind the United States and China, according to the BSA.
The good news is that engaging in software licensing compliance audits in India is a lot different, and can be a lot smoother of a process, than doing so in China or Russia.
What Makes India Different
For one thing, IT investment is a huge priority for Indian businesses and the Indian government. Gartner predicts a 6 percent increase this year, to bring spending to $71 billion, making India the fastest growing IT market in the world. What's more – IT organizations will spend 30 percent of their budgets on security, risk and compliance-related activities, tripling that spend since 2014.
Plus, in order to bolster its reputation as a global economic leader, India wants to shed the reputation of being a top user of pirated software. India's software piracy rate has steadily been on the decline – from 2005, when 74 percent of all software use was pirated software, to 63 percent in 2011, to 60 percent in 2014. Yet of those surveyed by the BSA, only 33 percent reported that their companies had policies in place requiring the use of properly licensed software.
How Should We Approach Software License Compliance in India?
In my last blog, I discussed the four engagement models for conducting successful audits. In India, the willingness and desire to be compliant makes the "surprise audit" (aka raid) a bad idea for an auditing engagement. Software publishers will be better served using a combination of a sales-based and legal advisory approach.
A sales-based approach relies on a global team of compliance recovery experts, all of who are experienced in leading recovery strategies and maintain the utmost respect for customer relationships. Strong language skills in the region in which the recovery effort is conducted are keys to success.
In a legal advisory approach, having the option to leverage law firms can both accelerate and grow the value of the settlement. This approach requires strong partnerships with leading copyright and intellectual property law firms around the world, each of whom have a deep understanding of both culture and regional policy.
A solid partnership between the publisher (or the publisher's consultant) and a local law firm is crucial to success. Indian businesses will expect that the publisher has conducted its due diligence before ever sending a letter or calling with the notification of an audit -- and therefore already knows where violations have occurred. They expect the publisher to have its ducks in a row, and disruption to the business to be minimal.
With the right combination of people on the ground, publishers can capitalize on this environment, and be poised for maximum revenue recovery. Curious about how to get started in India? Contact us to learn more!